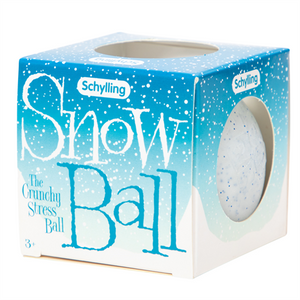 Squeeze away the stresses of the day with Schylling's Snow Ball Crunch stress ball for kids. Features a white and blue speckled squidgy appearance - just like snow.

Snow Ball Crunch is a great fidget toy and NeeDoh stress ball appropriate for those with ADD, ADHD, OCD, Autism, and anxiety. It is gentle on little fingers and made from non-toxic materials.

Snow Ball Crunch NeeDoh helps kids to focus and pay attention. Perfect for safe, stress ball fun. Ideal as a gift or stocking filler. Suitable for 3 years +.