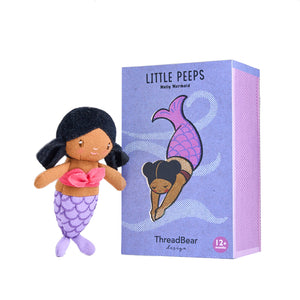 Little girl doll with a lilac fish tail, bikini top and embroidered face.
Height: 12 cms These little peeps dolls are made from the softest cotton jersey and are perfect for dolls house play as they are small, soft and squishy.
Each little doll has its own quirky character and perfect for making up stories and having adventures. Presented in a matchbox style box. Pop one in your pocket today!