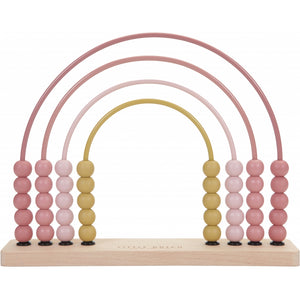 Updated Colour Design 
This cute abacus in the shape of a rainbow is designed to make counting fun. Children love sliding the beads from one side to the other.
While playing, they improve their fine motor skills and learn about colours. Older children can practice their maths by doing counting exercises on the abacus. A great way to play and learn at the same time!